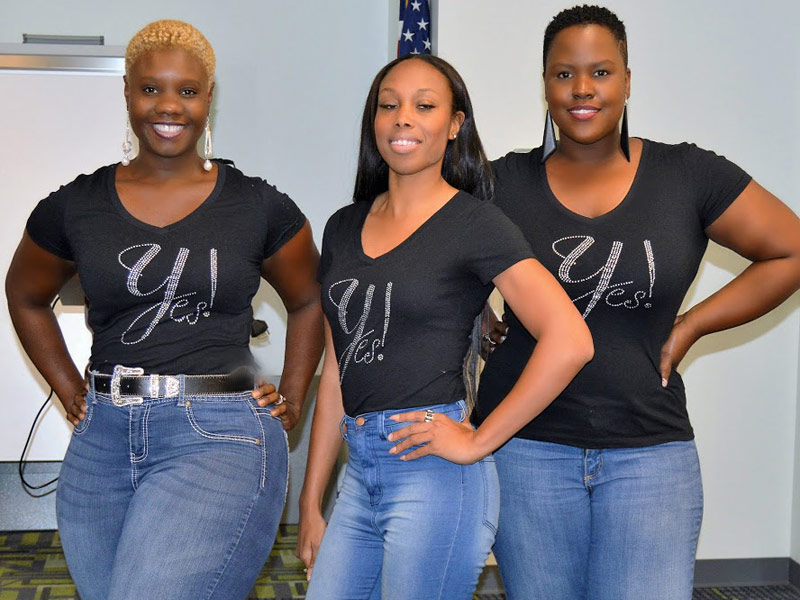 Yes! Biz Network  is a Support-Her Entrepreneur Community that is uniquely designed to inspire women to build real and lasting relationships with a goal of its members achieving personal business growth and development. We help women to Connect and Stay Connected by building strong Business Relationships through Networking, Educational Development, and Master Mind fostering.
Through your local YES! Biz Network, you can Connect with local woman from throughout your Network area. Yes! Biz Network is about the business of helping Business Minded Sis-Stars, feel confident in business, gain focus on what really matters to HER and generate quality referrals among one another.
YES! Biz Network motivates & empowers women to transform their lives through personal development and entrepreneurship.
Become a Member and gain access to attend networking events, meetings and mixers for Free!
Whats included:
– Showcase your business at an event
– Special shout out on the event page with logo and website link
– Promotional items placed in our swag bag handouts
– Logo and website added to Meet-Up event page
– Shout Out on our newsletter with over 1000 Subscribers
TAKING ACTION to get real results.
• IDENTIFY what to outsource and what to do yourself.
• SIMPLICITY you need to clearly define your selection of products or services to actually make it happen.
• CLARITY to finally get what you REALLY want out of your business and life right now by refining your brand, niche      and your avatar.
• Identify what's not working, and learn how to Stop & TURN IT AROUND to make it succeed.
• OVERCOME the OVERWHELM of building your business
• REMOVE fears holding you back to creating a lifestyle and business you ultimately say YES to!
---